Training for: lightening, correction and removal of PMU, microblading and body tattoos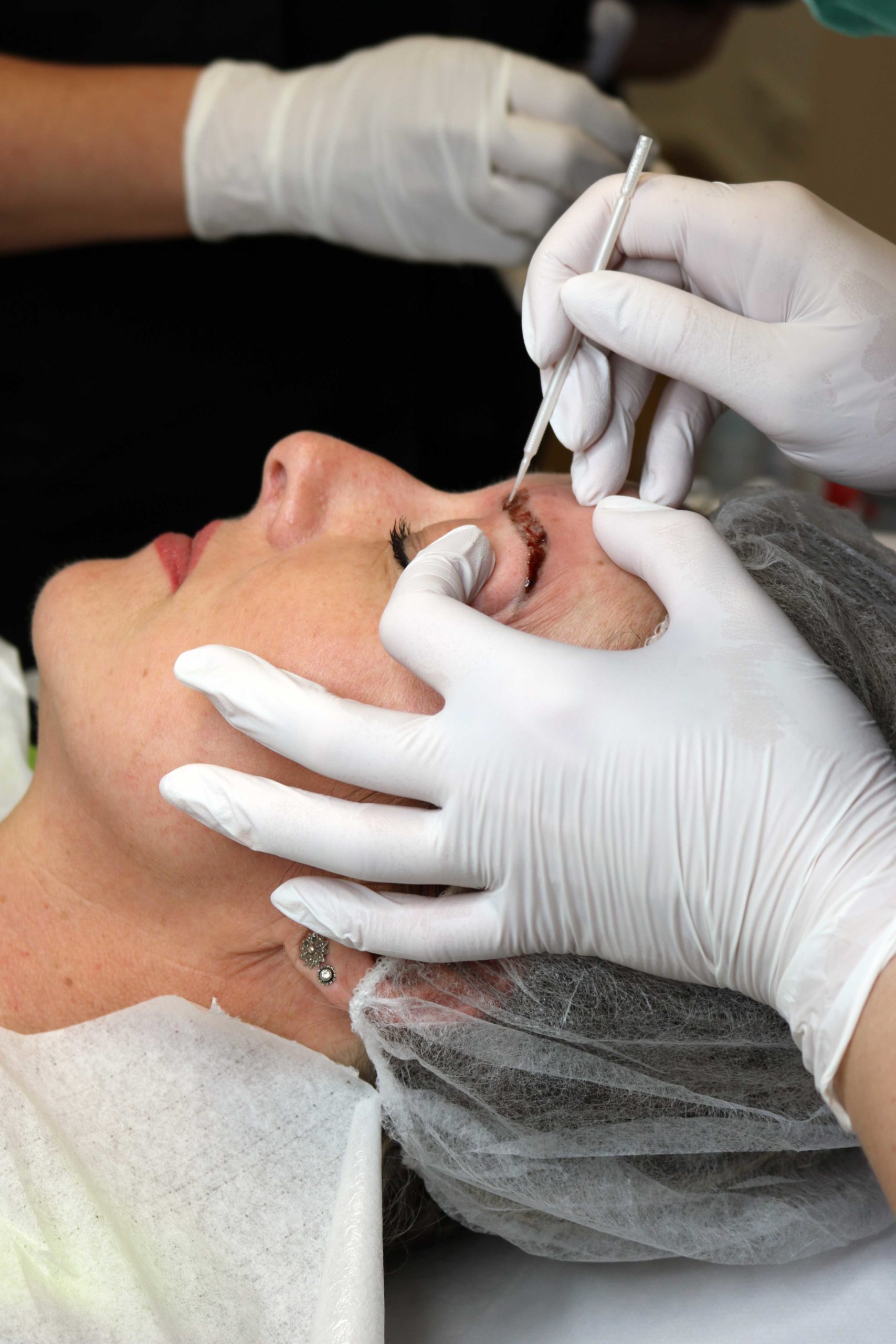 For whom is the training suitable?
The training is the ideal introduction to the topic of tattoo removal without lasers for people from all sectors, including beginners without experience in this industry who want to work commercially. Tattoo artists can lighten cover-ups without affecting the skin. Permanent make-up artists quickly and easily correct light and medium pigmentation of eyebrows and lips.
Costs and duration of the training?
The training costs 595€ (excl. VAT) including a starter kit, which will be sent to you automatically. You can start immediately after paying the training fee. On average, the training lasts 12-15 hours and can be interrupted at any time. You have 20 weeks to complete the training. Practical treatment on a client is not planned or required during this training. After successfully completing the course, you will receive your certificate.
A practical treatment on a client is not planned during this training and is also not required if you only work with the mild serum colorLight. If you want to work with the stronger serum colorX, you need an additional practice day.
All you need is internet access, an iPad or PC. A mobile phone is not suitable due to the small screen. Due to the intuitive menu navigation, the training is also suitable for people without online experience. You do not need a removal device for the training itself.
Our removal technique is one of the safest treatments in the world and produces surprisingly good results. Anyone can learn this technique and get started with laser-free tattoo removal. Our tried and tested consent form provides comprehensive protection for you and your clients.
In 12 comprehensive chapters you will learn everything you need in terms of medical, legal and practical knowledge for the safe performance of this cosmetic activity.
You will be familiarised with the treatment technique step by step. The extensive learning material is taught in an uncomplicated way with many videos, graphics, questions and answers, exercises and repetitions using the latest e- earning technology. Practical experience from more than 10 years of treatment in 20 countries with thousands of clients has been incorporated into this training. Each chapter and each exercise can be repeated several times.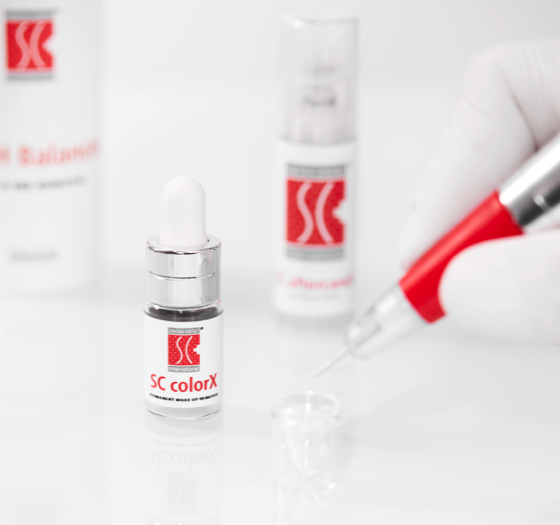 What you can expect of the training?
The training will enable you to directly treat body tattoos, PMU or microblading, to build a profitable business, to expand your existing offer and to enter the booming business of tattoo removal.
We wish you a lot of fun and success now.
Your SWISS COLOR TEAM
P.S.: Is anything still unclear? Send an e-mail to academy@swiss-color.com